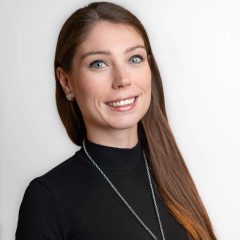 Rachel Christian
Writer & Researcher

---
Rachel Christian is a professional journalist who has written for seven newspapers and feature magazines in Central Florida and Southwest Indiana since 2014. As a reporter, she covered a range of topics, including business, local government and education.
Rachel now contributes to StructuredSettlements.com, where she writes about fiscal planning and financial literacy. She is a member of the American Finance Association and the Association for Financial Counseling & Planning Education.
Throughout her professional career, Rachel has exhibited a consistent passion for enriching the lives of others through her work. Her full-time reporting positions produced in-depth analyses of municipal budgets, state legislative sessions and a 2019 proposal for a 1 percent tax increase in Osceola County, Florida.
Rachel was drawn to journalism because she wanted to help others make informed choices by providing them with valuable, easy-to-understand facts. She held leadership positions at her college newspaper and ultimately earned her bachelor's degree in journalism from the University of Southern Indiana.
She also worked as a contributor for Evansville Business, a bi-monthly publication focused on major local financial developments and economic opportunities.
Her work breaks down complex financial, investment, taxation and legal topics and gives people information they can understand and apply to their daily lives.